ONLINE WORKOUT – PEAT – CHALLENGE
I WANT TO BECOME A MEMBER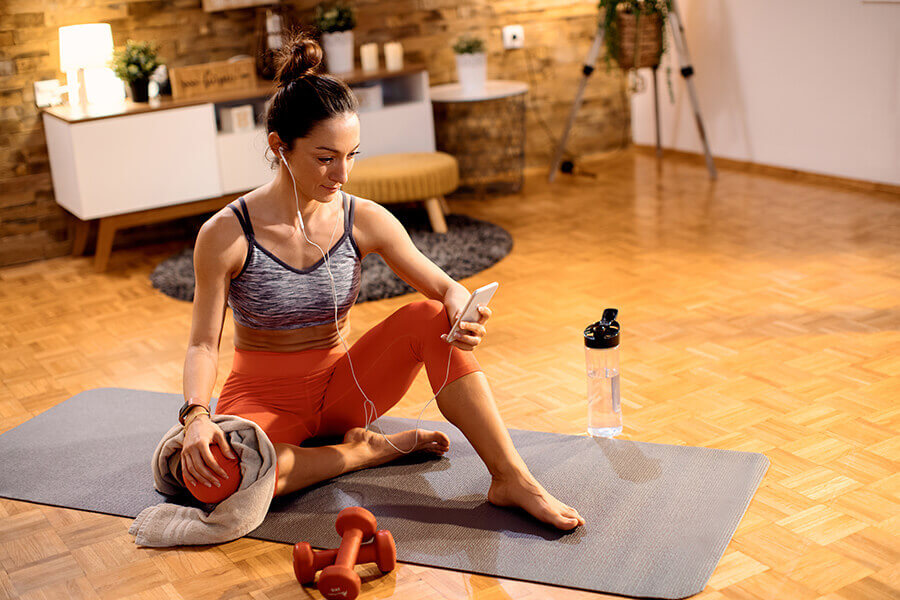 CHALLENGE – 21 steps towards yourself

(Start 06.06.)

A system for (returning to) harmony with yourself, reprogram your mind.
I challenge you to a special program, with which we will reprogram old codes and run new ones in 21 days!
This time it is not about workouts, but about a different, mental work on yourself. 👉 A system that allows you to get to know and rediscover yourself, allows you to improve yourself and allows you to be what you want to be. 💫
I want to give you an oportunity to work out from the comfort of your home while getting the best results. Take a big step forward. Skilletic = Skills + Athletic. Get the skills in order to train efficiently and smart. Athletic workouts give you physical strength, better agility, coordination, balance, mobility and movement speed.
Do you know that in that way you boost your confidence and become more determined and more persistent person? I`ll be with you through every step of the way. Programs are for both beginners and advanced exercisers.  I`ll be there to adjust the intensity of the workouts, introduce new things and make sure you look forward to every class.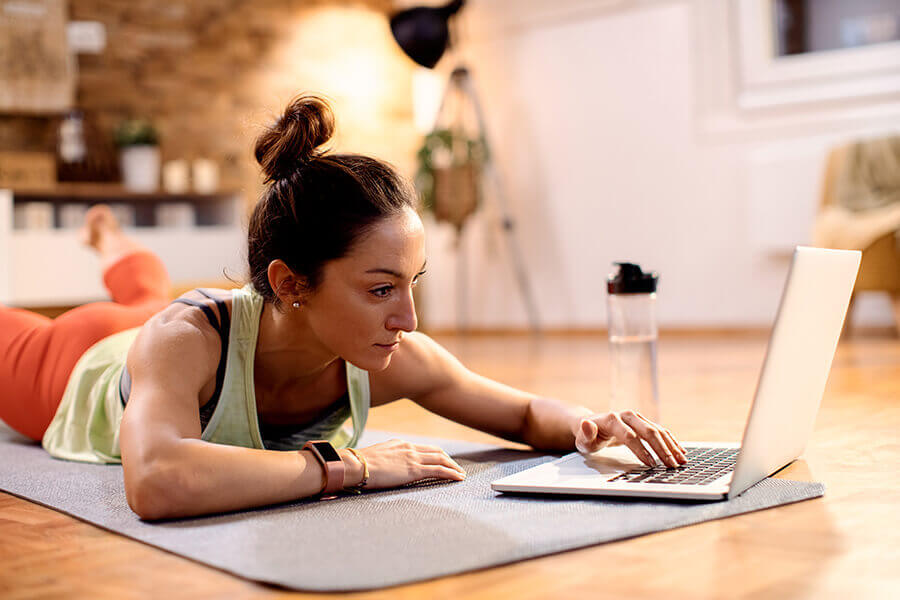 REGISTER
To sign in for the classes, first register your account. Afterwards, you will receive an e-mail with predefined instructions for payment.
PAYMENT
It`s important to type in the reference number so that the system can automatically register your payment.
EXERCISE
After your payment is done, you will get the access to the system containing uploaded video class for the required combination of days. The video class will be available during the whole chosen day, so you can pick your own time of the day when you want to work out.
Booty by Skilletic
Regular Booty classes give you more than just firm and nicely shaped butt. Combination of exercises for legs and butt will contribute to the strength and stamina of the lower body but that's not all. Strong glutes affect your posture, its health and reduces lumbar spine pain.
If you spend a lot of time sitting, if you are not active enough but you want shaped butt and strong legs, then Booty is the workout for you!
Duration: 30 minutes
Full Body By Skilletic
Full Body is a functional class for the whole body which will increase your strength, coordination and stamina- it`s a program which took the most effective aspects of each sport and combined it into one concept.
The program is for exercisers of all levels, and Srdjana will show you how to adapt each exercise to your own needs.
Duration: 40 minutes
Mobility by Skilletic
You want better mobility and flexibility of your body? Flexibility can be simply defined as capability of the muscles to expand, stretch or lengthen, while mobility means motivity – a wider term which includes both muscle and joint. Our Mobility functions as a balm that greases joints and enables them to achieve wider range of movement. Focus is on performing fluid and natural moves. Well developed mobility will allow you to perform the moves more accurately, to maintain stable body and will significantly reduce risk of injuries.
Duration: 20 – 30 minutes
Personal CLASSES
One-on-one classes are adjusted to you and your goals. Srdjana will monitor your progress and make sure that the exercises you do in class are one step closer to your desired result.
From the initial consultation and measuring till checking the achieved goals – Srdjana is with you all the way!
SRDJANA SIJAN
Srdjana is not just a coach. Srdjana moves you, makes you laugh, plays around and inspires. You will feel energized and ready for new challenges after her classes!
 
She has been in fitness business for more than 12 years. She is a certified group fitness instructor, personal coach and she is a dance instructor too. This can only mean that your workout will be like dancing, which means you are about to get the best results. At her trainings we exercise hard but we always have a lot of fun- workout becomes pleasure.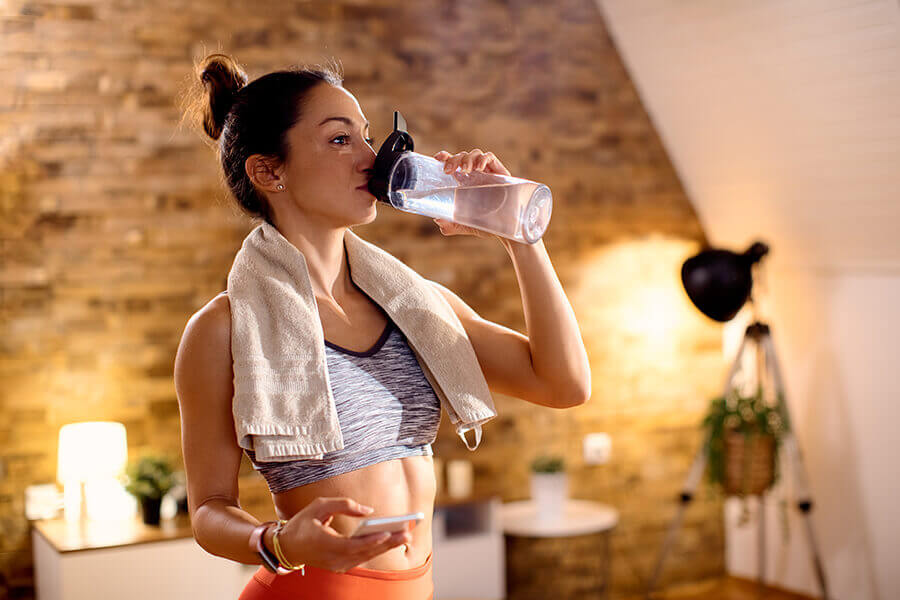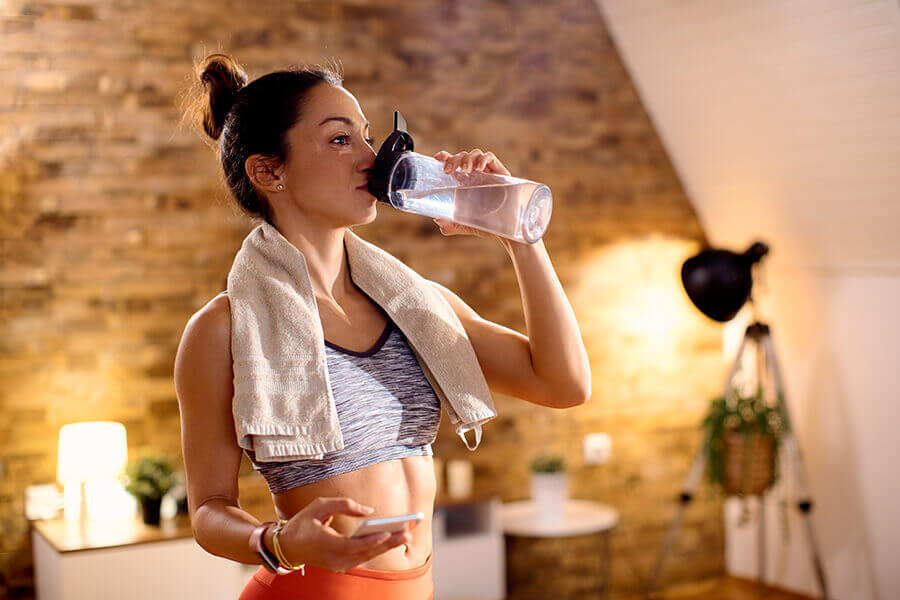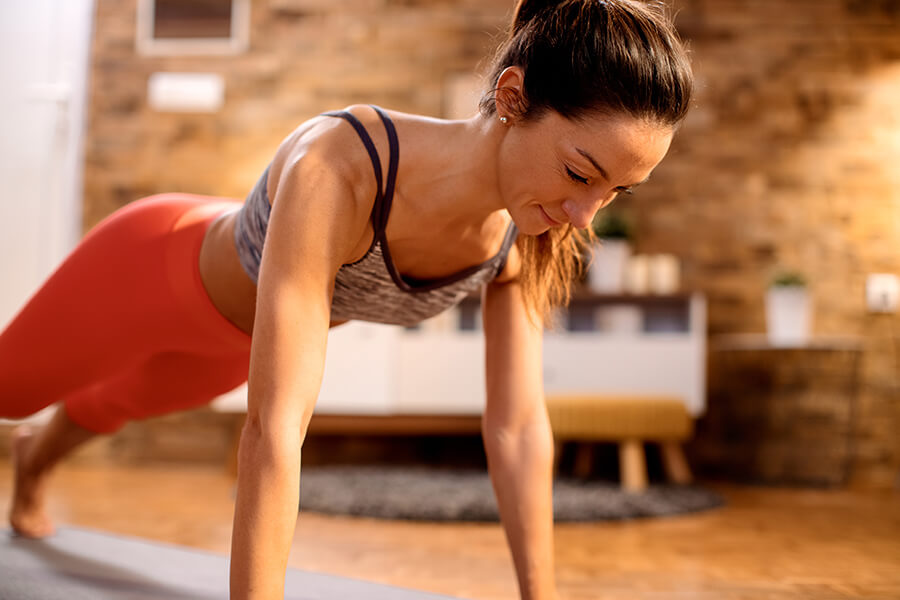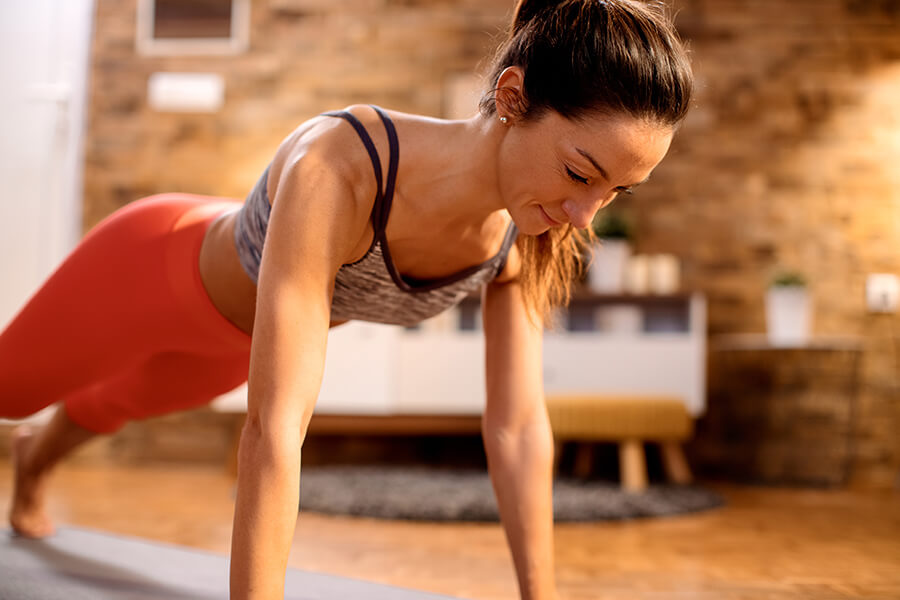 FREQUENTLY ASKED QUESTION
DO I GET ALL MY ONLINE CLASSES IN ADVANCE?
No, online classes are organized in a way that the video classes are available on  the days you have chosen, during the whole chosen day, without fixed time. 
AT WHAT TIME ARE THE CLASSES AVAILABLE ON CHOSEN DAYS?
During the whole day so that you can do your workout at your convenience.
HOW MUCH ARE THEY?
2400 RSD for 8 classes (1 program)

3600 RSD for 16 classes (2 programs)

4800 RSD for 24 classes (3 programs)

These are prices for the period of 4 weeks.

ARE THESE 8 CLASSES AVAILABLE AFTER THE PAYMENT?
Yes, by paying the classes you gain access to the first 8 online classes.
2 classes per week, on chosen days.
HOW CAN I CHANGE THE PROGRAM?
When your membership for the current program expires, register again with the existing e-mail and choose the program you want.
Or email us with what you want to change.
DO I NEED ANY EXERCISE PROPS?
Props used for online classes are usually the items you already have at home:
Exercise mat (beach mat, a blanket or simply a rug will do)

Chair (for Full Body program)

Pole or towel (for Full Body and Mobility)

Weights (optional, but of course you can improvise with a bottle of water for instance)
WHAT IS THE DURATION OF A CLASS?
Full Body: 40 minutes.
Booty and Legs: 30 minutes
Mobility: 20-30 minutes
WHAT HAPPENS WHEN THE MEMBERSHIP EXPIRES?
When the membership expires, you will automatically receive an e-mail with all necessary information about membership renewal.
CAN I WORK OUT IF I HAVE SPINE INJURIES OR DEFORMITIES?
If you have had an injury or operation in the last year, you must consult your doctor first. If your doctor gives you permission to exercise, then you can consult us and see if our program is suitable for you.
WHICH PROGRAM TO CHOOSE?
All our programs are intended for exercisers of all levels. If you are a total beginner and you are doing some exercises for the first time, before you do the actual exercises we suggest watching the demonstration and explanation of the exercises first. Srdjana will show you how to adapt each exercise to your own needs. That's why the beginners should choose easier options. On the other hand, if you are already experienced, try more intensive options.
You can combine the strength of the lower body( Booty)and building up the whole body(Full Body) with mobility and stretching(Mobility)
I want to become a member